UPDATE 10-25-2021
COVID-19
Insulation Supply Company continues to be staffed and operational. We are open M-F from 7:30 AM to 4:30 PM, Pacific Time. Our facility follows safe operation guidlines .
Visitor Wellness Checks
As part of our response to COVID-19, all employees and visitors must wear face covering at all times while on premises. Visitors without appropriate face covering may request a mask. Symptom checks will be conducted before individuals may enter the building. We will check for coughs, shortness of breath, difficulty breathing, and fever or chills. If you have any of these symptoms you may not enter.

Thanks for your patience!
INSCO is a member of


Counterfeit products can lead to catastrophy. Authorized suppliers are your safest source for any electronic component. We only sell genuine, factory new merchandise.
AS9120B Certified
We've been serving the aerospace and electronics industries since 1952. We understand your stringent requirements and we have the resources and know-how to provide you with factory new, fully traceable products on time, this time and every time.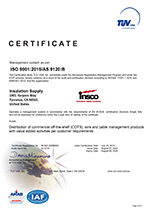 When you need superior cable management...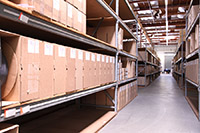 ...we're ready to deliver! When you require top quality parts and award-winning service, you can rely on our vast inventory and experience. We will deliver the right product to the right place at the right time with no surprises.
We are an authorized stocking distributor for many of the industry's top manufacturers including: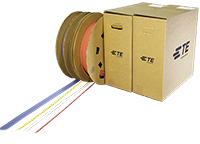 Zeus
Brady
Federal Mogul/Bentley Harris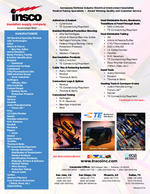 We stock a huge variety of products such as:
Heat shrinkable tubing, molded boots, breakouts, transitions & seals
Solder sleeves and other interconnect devices
Wire identification solutions
Industrial labels and printers
Static control materials and equipment
Heating tools and equipment
Industrial resins, adhesives and epoxy systems
Fasteners
Search our inventory. If you don't see it, call us anyway. We can order it for you and, when appropriate, we can even schedule shipments for your convenience.
We also post a list of overstock parts that's definitely worth looking at. Call us for special pricing on these parts. Don't forget to mention you found them on the overstock items list.
NOTICE: Insulation Supply Company does not sell or otherwise share your personal information. We do save information provided to us through email via the Contact Form below for the sole purpose of responding to your specific request for information.
Please let us know how we're doing by taking our five question survey
Let's get started. Contact us today!
800-
457-7715