Insco receives the TE Connectivity Distributor of the Year Award
Insulation Supply Company is proud to be the recipient of the 2012 TE Americas Specialty Distributor of the Year Award for customer and sales growth. TE has been consistently instrumental in supporting our efforts to provide award-winning world class support to our customers and we're proud to have them as a partner.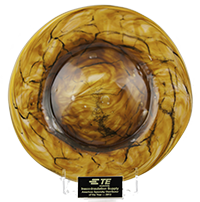 <!-============================================================//-->
Factory Authorized Distributor
Alta
Atkins & Pearce
Ben Har/Suflex
Brady
Breyden / Gudebrod
CYG Tubing / Thermosleeve
Delfingen
DSG-CANUSA
Federal Mogul
Bentley Harris Protection Products
Grayline
Hilec / Delfingen / Voltube
Insultab
LS Cable / Dunbar
New Age Industries
Panduit
Permacel
Steinel
TE Connectivity

TE Identification
TE Energy Div

Techflex, Inc.
Thermosleeve USA / CYG eat Shrink Tubing
Thomas & Betts
Varflex
Western Filament
Zeus
Zippertubing
Let's get started. Contact us today!
800-
457-7715